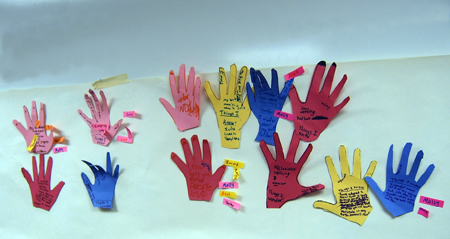 Do you take insurance?
Yes, we are covered by most insurance policies. It is, however, the client's responsibility to confirm the nature and extent of the coverage. We will review your options during your initial call and make every effort to match you with a therapist who meets your financial needs.
What age people do you help?
We offer psychotherapy and other support services to people of all ages. We work with children as young as 5 through adolescence, college age and adults. We offer these same services to the parents of adopted children.
I am an adoptive parent who needs parenting help. What services do you offer?
For some parents, therapy is the best course to understanding the impact of adoption on their children and themselves. We help parents figure out which issues are adoption related, and which are not. We help you understand your child's behavior, what that behavior may be telling you, and how best to address it.
Our parenting groups help parents feel less isolated, while providing practical skills and strategies to make you more effective.
Can you help me with a search or reunion process?
While we are not a search organization, our experienced adoption therapists can provide support and counseling to all members of the adoption triad as they contemplate and undertake this step.
Can you facilitate a relationship between members of the adoptive family and birth family?
Yes, we help to facilitate visits and negotiate complex relationships that may arise among members of the adoption triad.
I am considering adoption, can you help?
Yes, we get that the process can be overwhelming. But because we are trained in the entire adoption process, we can help with decision-making. Whether you are a prospective adoptive parent or a birth parent, we offer counseling, education and consulting services to help you make well-informed choices.