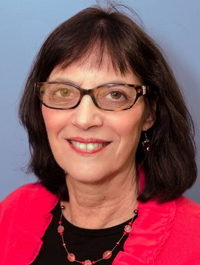 Toby is a co-founder of Adoption Associates.
Toby is a licensed psychotherapist and art therapist who has supported children and families through every aspect of the pre- and post-adoption process. Her goal is to help clients discover who they are and identify what they need in order to thrive and lead happy and productive lives. In addition to talk therapy, she uses creative arts and play techniques to help children and adults express themselves and learn.
Toby has extensive training in child and family therapy. She has worked in outpatient mental health settings, residential programs and schools. Toby's interest in adoption led her to work as a counselor in an adoption agency and then as the coordinator of their adoption program. At Adoption Associates she provides individual and family therapy and facilitates groups for children and their adoptive parents.
Toby believes that each stage of life offers unique challenges, and that strength, motivation and courage can lead to healing and new opportunities. She is passionate about working with people whose lives have been impacted by adoption.
Training: Toby earned her M.A. in Psychology, Art and Special Education from Simmons College. She received a second Master's in Art and Expressive Therapies from Lesley College. She did additional post-graduate training at the Kantor Family Institute. Toby is a member of the Massachusetts Association of Mental Health counselors, and a member of Adoption Professionals of Massachusetts.