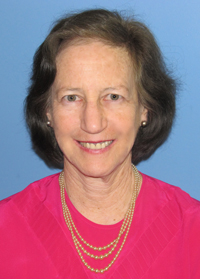 Debra is a co-founder of Adoption Associates
Deb has been working in the adoption field since 1994 and brings a wealth of experience to her therapy practice. She began her career as a licensed school psychologist and guidance counselor and taught Parent Effectiveness Training and Parent Empowerment to teachers. In her work for adoption agencies, she conducted hundreds of home studies and post placement visits.
Deb's experience with pre- and post-adoptive families gives her an understanding of the confusion, anticipation and fear that individuals feel at this challenging time. She provides a sound voice to help people clarify their needs and make well-informed decisions. Deb is also passionate about helping other professionals understand the complexities of adoption, particularly the impact it has on learning and personal development. She enjoys working with groups and individuals in all settings and leading workshops that increase the public's knowledge of adoption issues.
Training: Deb earned a B.A. in Psychology and Education from Stony Brook University, and a Master's in Counseling Psychology from West Chester University. Her background in education includes working with special needs students and teaching child assault and bully prevention programs. She is a member of Adoption Professionals of Massachusetts and speaks frequently on the subject of adoption at conferences. Deb has also presented at Resolve of New England, a national infertility organization, about loving adopted children and building families in alternative ways.