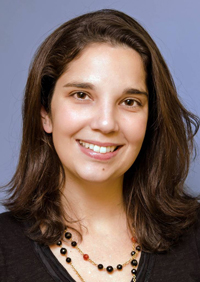 Lisa has been working in the mental health field since 2002. Before joining Adoption Associates, Lisa was the Site Director for a mental health agency where she counseled foster families and pre-adoptive families who were struggling to stay intact. Her experiences with diverse populations have taught Lisa the importance of an individualized approach for each family.
Lisa's work is informed by her belief that although adopted children share many issues, every family is unique. She works with parents to develop the most effective parenting strategies for their child. Her areas of expertise include anxiety, post-traumatic stress disorder, and issues of grief and loss. She also specializes in dealing with high-risk adolescent behaviors including substance use and self-harm.
Being bi-cultural, Lisa brings sensitivity to any cultural implications in her work. She is fluent in English, Spanish and Portuguese.
Training: Lisa has a B.A. in Psychology from Providence College and a M.S. in clinical psychology from San Francisco State University. She is a Licensed Mental Health Counselor, trained in Trauma Focused Cognitive Behavioral Therapy, a treatment approach which helps children to overcome trauma related difficulties. She has published research in the field of adolescent substance use.