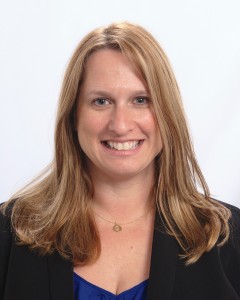 Carrie took an unconventional path to her career in social work. Her earliest jobs were in government, but soon, Carrie decided to pursue work where she could help people directly in a more meaningful way.  Upon receiving her master's in social work, she was hired at an adoption agency in New York City, where she worked with hundreds of adoptive families.  She visited overseas orphanages and counseled international adoptees. Carrie's expertise is primarily in domestic adoption.  In addition to serving as a supervisor to social work staff in domestic adoption, she has worked with all members of the adoption triad (birth parents, adoptive parents and adoptees) to help them form and navigate relationships.
Carrie's therapeutic style is collaborative and eclectic, integrating psychodynamic psychotherapy, cognitive and behavioral therapy, solution-focused therapy and play therapy. She enjoys supporting clients through times of distress, and believes that everyone has the strength and ability to find truth and answers within themselves.
Training: Carrie earned a B.A. in International Affairs at George Washington University, and her M.S.W. from New York University. She is a member of the National Association of Social Workers.